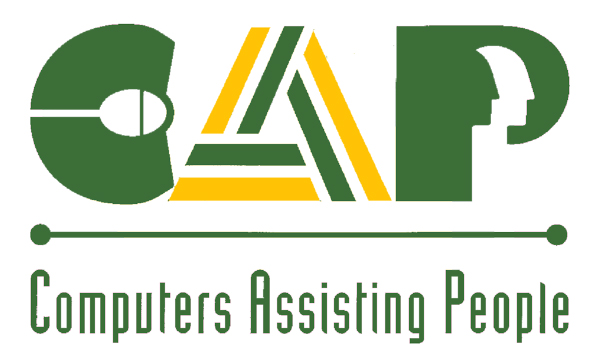 Computers Assisting People, aka CAP Inc., is a 501(c)3 non-profit Cleveland Ohio corporation.
Long before the term "digital divide" became ubiquitous,
CAP volunteers were working to bring the life-changing power of technology to all the people of Cleveland and beyond.
---
About CAP
Who we are, What we do, Mission Statement, History, Contact Info, Hours of Operation
Receiving Help from CAP
Requirements and How to receive PCs or other help from CAP
Helping CAP
Volunteer, Donate equipment, Donate funds
Thanks from CAP
Thanks to our Volunteers and Supporters
Organizations we've helped
CAP has assisted about 500 schools and non-profits in Cleveland and nearby
Picture Page
Pictures of Volunteers, Recipients and Success Stories
---
If you like what CAP is doing and want to help us stay open,

you can click this button to securely make a donation to CAP through PayPal.






---

News

Dan Davenport and Ken Eskridge With great sadness we have to report that CAP has lost two of our most dedicated volunteers who have been with us from the start. Dan Davenport and Ken Eskridge were born within a week of each other in August 1926 and passed away one week apart 92 years later in early 2019. They were the heart and soul of CAP and are greatly missed.
We are sure they are involved in many projects helping people in heaven. RIP Dan and Kenny.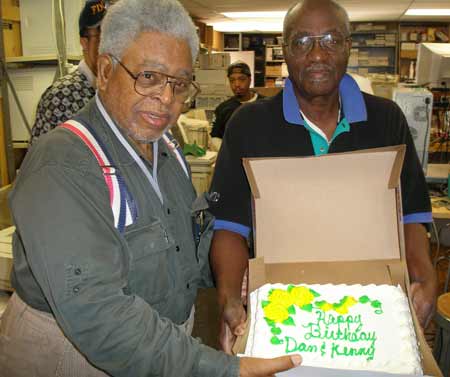 Dan Davenport and Ken Eskridge share a birthday cake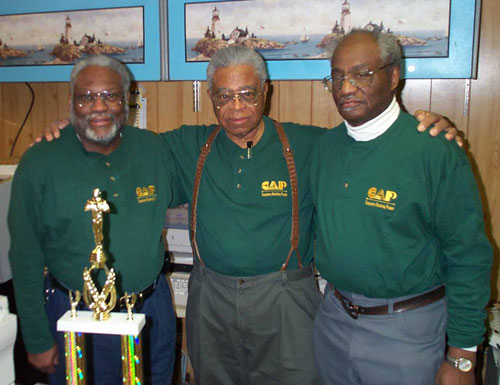 Dan Davenport and Ken Eskridge with CAP volunteer Arthur Phelps
---
CAP has Moved
CAP is settled in at our new location in the Lower Level at 4415 Euclid. Our address is now:

Computers Assisting People Inc.
4415 Euclid Ave. Lower Level
Cleveland, OH 44115.
Donate don't discard
Our colleagues in Kansas City produced this short video about refurbishing a laptop for the community. Check it out.




---
Winter and Holiday Hours
Winter and Holiday hours for volunteers at the Resource Center are primarily Monday and Thursday afternoons and by appointment. Please contact us if you can't make it down during those times.
CAP Phone Line operational
The CAP phone and voicemail system should now be operational again. Call 216-781-1757 mailbox 2.
---




Copyright 2018 Computers Assisting People Inc. - All Rights Reserved.